'Commissioning a piece of jewellery is a highly personal experience. From initial consultation to presenting the completed piece, each journey has its own special story. My aim when working in this way is to make the initial steps into design consideration just as exciting and intriguing as the moment when you try on your finished piece for the very first time.'
Anna Loucah
Cocktail rings
'A cocktail ring is always such a joy to create – it's almost like building a piece of wearable sculpture.
This piece was commissioned as a family project to be a surprise gift for a special birthday.
The brief was to create a one of a kind 'celebration' of their mothers passion for orchids.
Using a fully traceable amethyst, 18ct Fairtrade gold and recycled platinum, we created a stunningly unique piece that is destined to be a future heirloom.'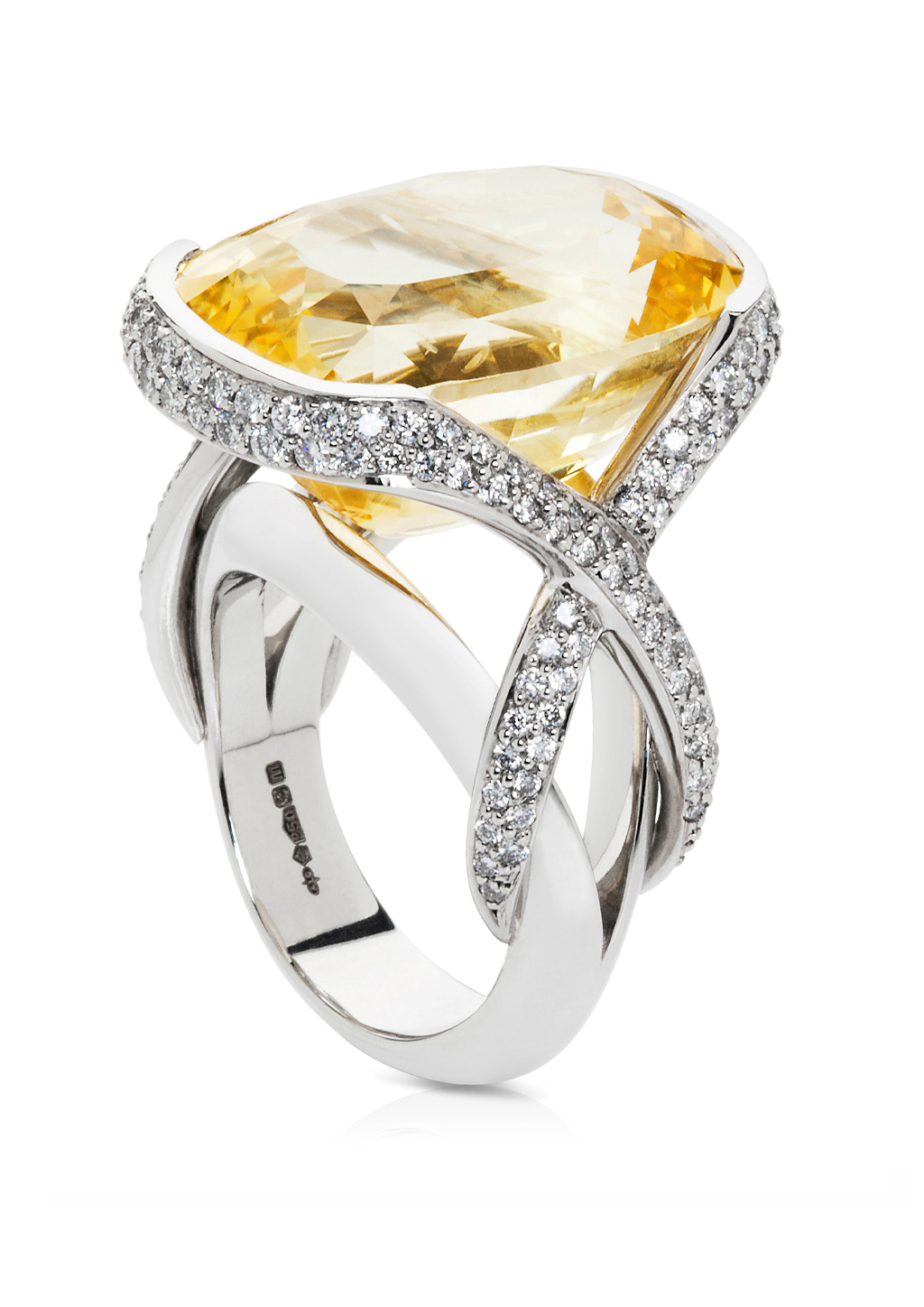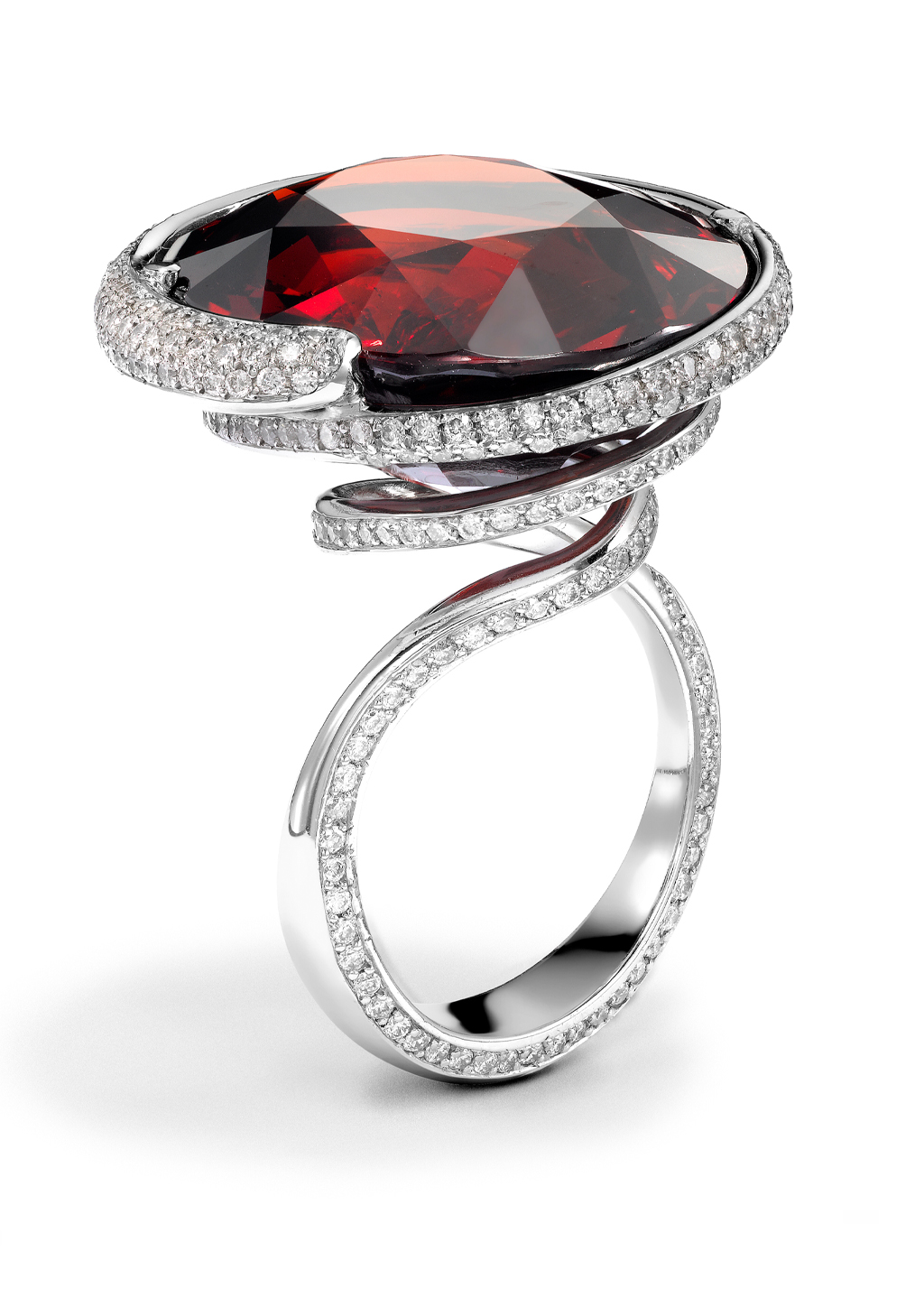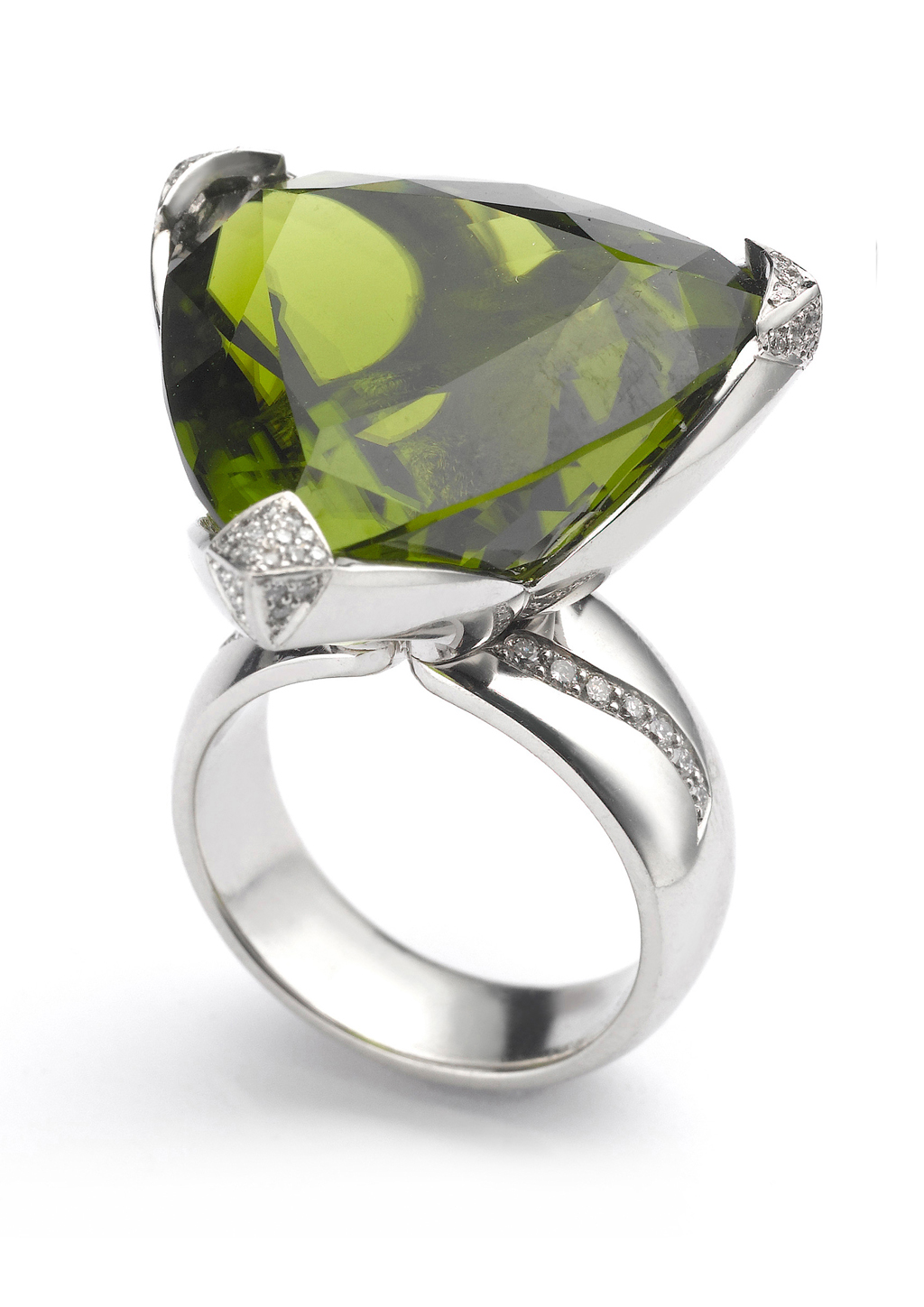 Necklaces
'For this piece, my customer came to me wishing to commission a necklace for his wife to celebrate a special anniversary.
As newly weds, they spent time living in Asia – especially India – and so my client wished to reflect this in the design of the piece. He also wanted to incorporate a pearl that had been in his family for many years.
Drawing inspiration from Indian architecture and embellishment, I created an intricate yet powerful piece from 18ct Fairtrade yellow gold and used Indian emeralds to frame the beautiful pearl at its center.
A stunning piece that holds a unique story.'
Earrings
'Wedding day jewellery isn't just about the rings – it's also provides a perfect opportunity to bring sparkle in other ways.
These platinum and diamond earrings where commissioned by the bride as a gift to herself with the brief being to represent a new, 'lighter and brighter' phase of her life.
It was a real pleasure working directly with the client on such a special and symbolic project.'
Arrange A Consultation
Arrange an in-person or online consultation with Anna to discuss design inspiration, costings and intention.