'Jewellery is an incredibly beautiful art form due mainly to the materials that are used to create it being formed in nature – and there is nothing more beautiful or important than nature.
From the beginning of history, humans have adorned themselves with jewel like objects and in recent history, have used precious materials to convey love, worth and sentiment.
So why then is the sourcing of these materials so often riddled with pain, danger and destruction?
To create something of beauty, I believe that it must be crafted from materials that have a beneficial supply chain – making it beautiful for all involved and therefore sharing a journey of knowledge and empowerment.
Please continue to read these brief explanation of the policies I implement within my business. Thank you'
ANNA
The jewellery INDUSTRY today
There is no right, wrong or ideal way to tackle the global environmental and social impact of the materials used in the creation of beautiful jewellery. Thankfully, the jewellery industry is beginning to listen to customer demand for better, more sincere and more transparent means of ethical sourcing and so various options are becoming more available.
It's a great example of what can be achieved when a large group of people start asking – Where? How? and By whom? There is no 'perfect' but, by continually asking questions as responsible consumers, we can each play a part in effecting change.
ETHICAL DIAMONDS
Anna personally selects each diamond from trusted suppliers in order to ensure traceability, provenance and Kimberly Certification.
The Kimberly Process was first founded in 2000 in an attempt to stem the trafficking of so called 'blood diamonds' from war-torn areas of the diamond producing nations of Africa. The agreement currently has 54 members and has achieved success in highlighting the issue and bringing it into the public domain.
As the Kimberly Process does not directly address the environmental or social issues surrounding the diamond trade and there is currently no independent industry certification such as Fairtrade for any gemstone, Anna does seek further reassurance by endeavoring to purchase each of her diamonds as directly from the mine of origin as possible.
To achieve this, larger stones are sourced either from Canada and will come with a Canada Mark certificate, Ocean Diamonds off the coast of Southern Africa, or from smaller mining co-operatives in Namibia, Botswana or South Africa.
Smaller stones will come from a De Beers owned mine in one of the previously mentioned countries and whilst it isn't always possible to guarantee the specific mine of origin for all smaller diamonds, they do still retain a conflict free guarantee, a trusted route to market, are free from child labour and other human rights violations with minimum impact on the environment.
Details on individual stones will be supplied on a stone by stone basis. Details on old cut and rough / rose cut diamonds are also available on request.
Recycled and lab-grown stones are also available as options.
Coloured Gemstones
Anna sources coloured stones from independent, reputable suppliers with whom she has established a trusted professional relationship.
She works with numerous 'direct from source' gemstone dealers and together, they aim to supply fully traceable precious and semi-precious gems which Anna uses in her work.
Sources include Nineteen 48, Fairtrade Gemstones and Moyo Gems.
At the time of writing, Anna has access to traceable suppliers of precious stones ruby, sapphire and emerald. She can also guarantee the origin of some, but not all, of the semi-precious gems she uses. Traceable supply include aquamarine, amethyst, citrine, garnet, iolite, opal, peridot, topaz, tourmaline.
This is an area of constant research and she welcomes honest and open conversation around this topic.
Precious metals
​Why Fairtrade / Fairmined?
Anna chooses to use Fairtrade or Fairmined metal as standard for all of her made to order pieces because, she believes that working directly with artisanal mining communities is the best way to end poor environmental practices and human rights abuses which often come with unregulated mining.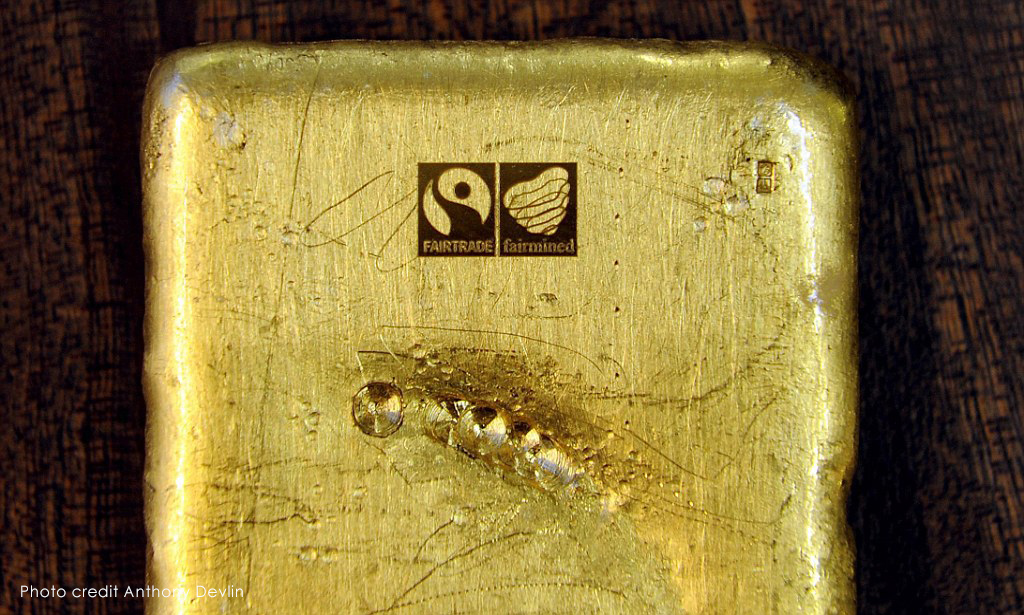 Supporting the work of Fairtrade and Fairmined supports positive change and has beneficial impacts on the environment in which the mines are found. Across the globe more than 100 million people are involved in precious metal mining – people whom without such certification would be left with little alternative but to continue with unsafe and environmentally polluting mining practices.
Choosing Fairtrade or Fairmined ensures that no contamination of local waterways takes place, all mines are operated in a sustainable way and the health and safety of the miners and their families is paramount.
All Fairtrade and Fairmined pieces will bear the appropriate stamp next to their hallmark.
Gold
Anna uses certified Fairtrade gold as standard in all of her stock pieces – although some speculative bespoke pieces may be created from 100% recycled metals due to the nature of workshop practice.
Recycled metal
Recycling is a good way of making a neutral impact on the planet as it guarantees no further environmental damage or carbon impact. However it doesn't offer any traceability and so it's original origin or time 'above ground' is unknown. 100% recycled gold is available to all clients for all pieces on request and Anna actively encourages the reuse of customers' own jewellery.
Silver
Anna uses certified Fairmined sterling silver as standard however she will occasionally use 100% recycled sterling silver due to the nature of workshop practice.
Platinum and palladium
As there is currently no independent certification available for either platinum or palladium Anna uses 100% recycled metals as standard
Chains and findings
Likewise, there is currently no independent certification standard available for chain and findings however progress is being made so watch this space!
​Customers' own materials and recylced gems
Anna will always encourage recycling and remodeling of any materials from customers' own heirloom pieces, with the exception of ivory and coral.
Recycling of pre-loved pieces or even components not only brings a new lease of life to unworn treasures, but also promotes circularity by wasting nothing and adding nothing.
Click here to learn more or please get in touch directly should you wish to discuss such a project.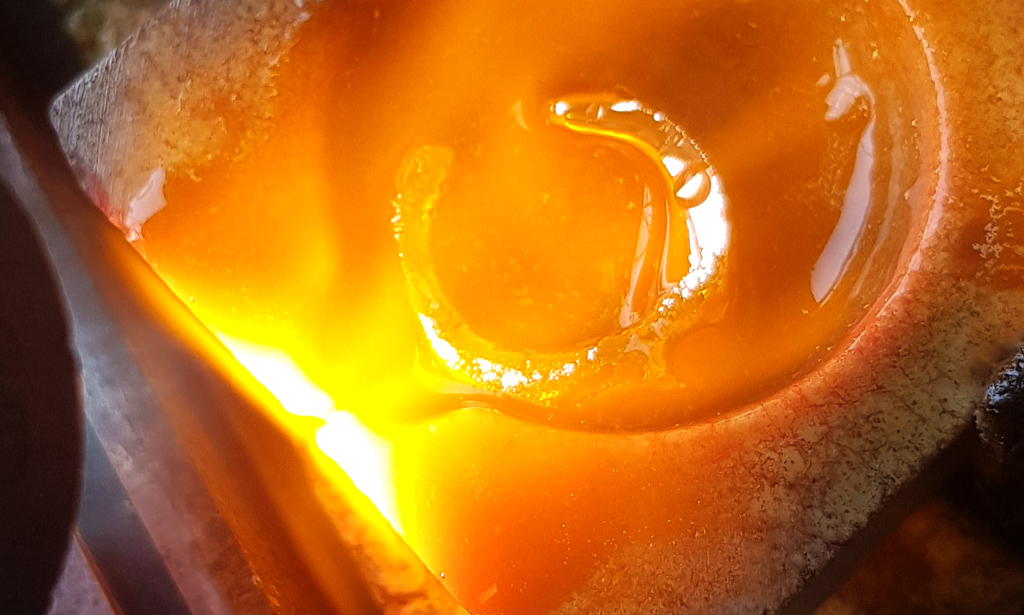 Carbon impact
As the world heats up and we begin to see the results of our actions, the carbon footprint of sourcing materials from across the globe must be addressed. This has become an area of primary focus for Anna and all results of ongoing research will be shared here.
Presentation boxes and stationery
Anna sources her leather packaging from a group of artisan craftspeople in Bangladesh. Each box is handmade in small workshops creating employment opportunities which enable the workers to support and educate their families.
Anna's cardboard packaging is sourced from FSC regulated forests.
All business cards and communication / promotional stationery are comprised of either recycled material or FSC regulated material.
Recycled or biodegradable postage and packaging materials are used as standard.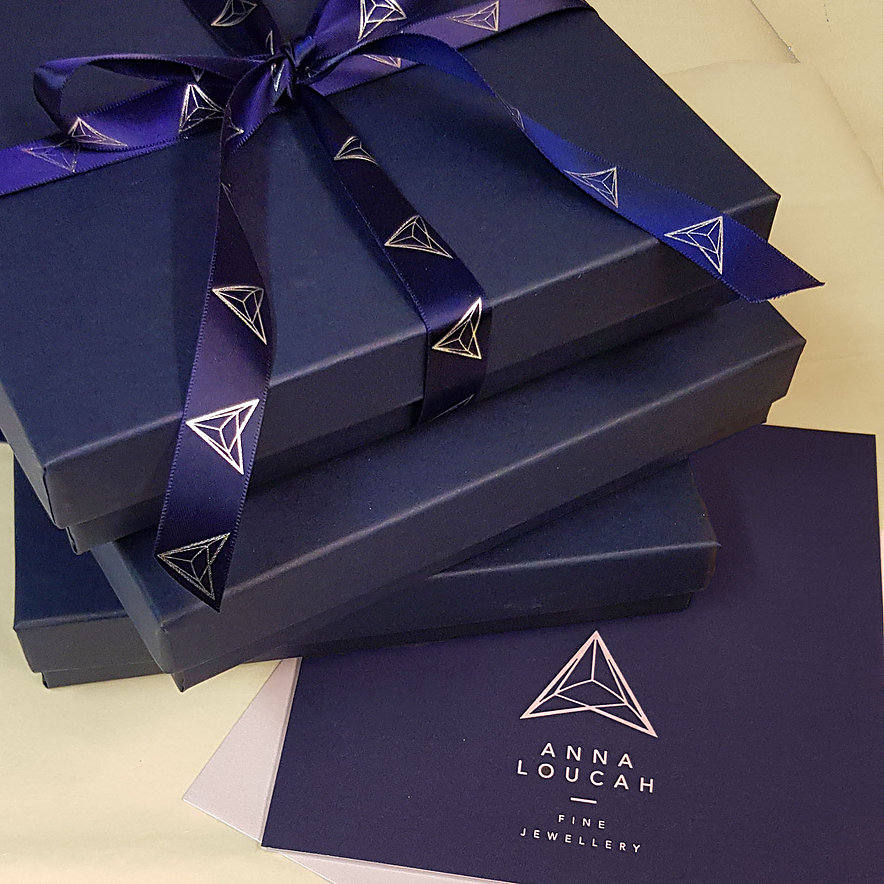 Anna welcomes any discussion and questions on her ethical polices and is committed to best practice both as a jeweller and as a person. As such Anna offers full disclosure on materials and sources, even when only the 'best-case scenario' materials are available.
Other work
Livia Firths' Green Carpet Challenge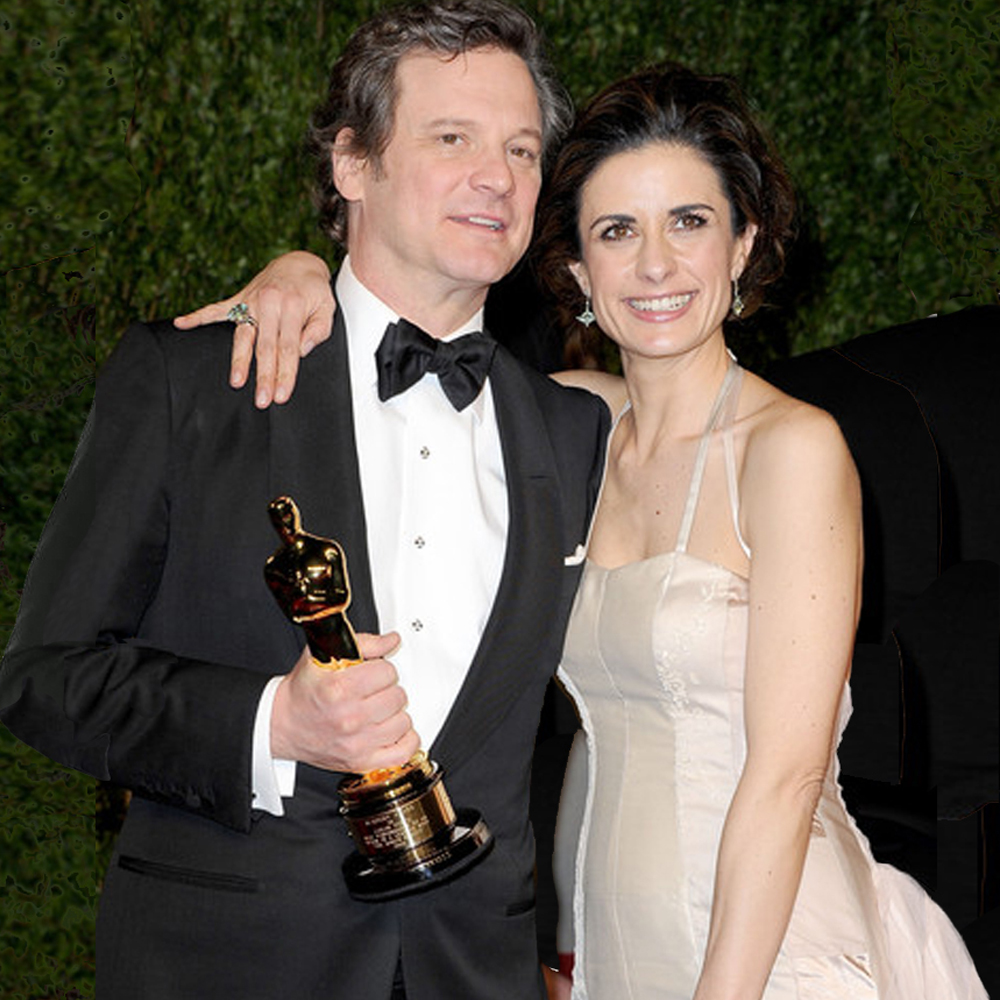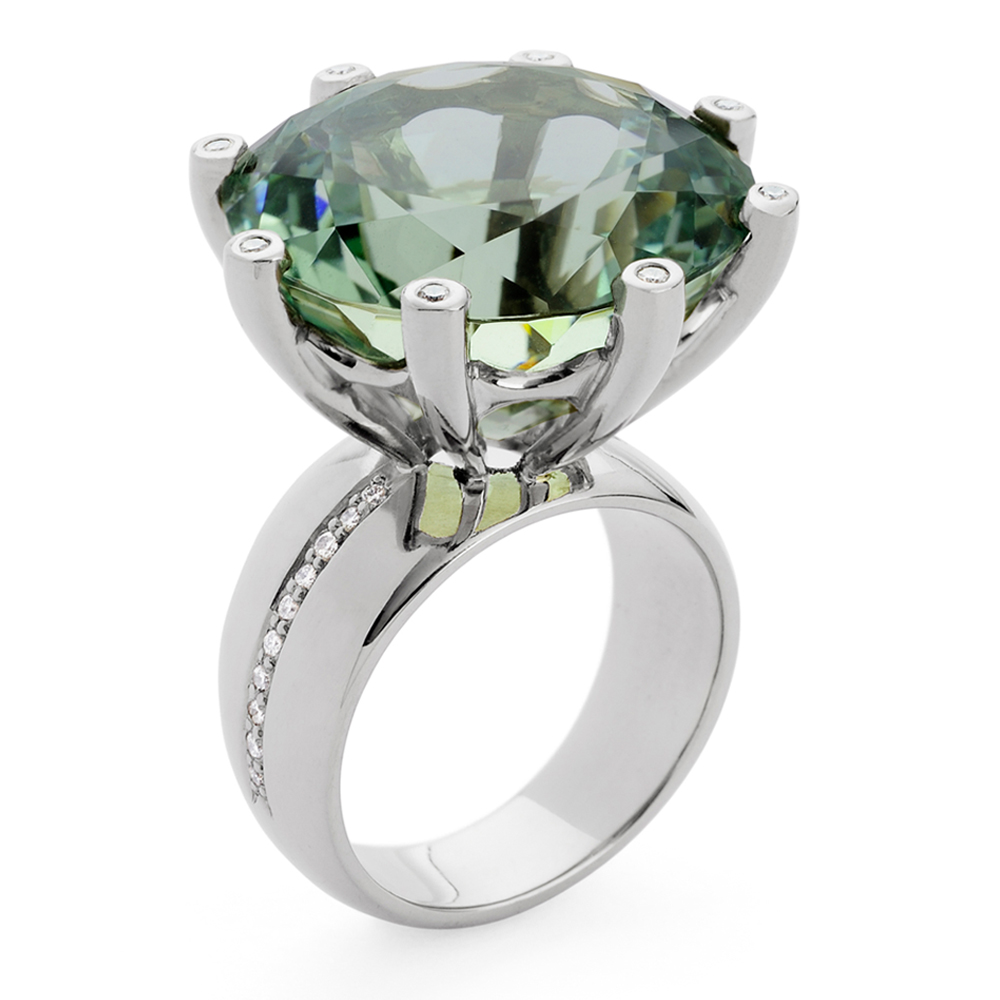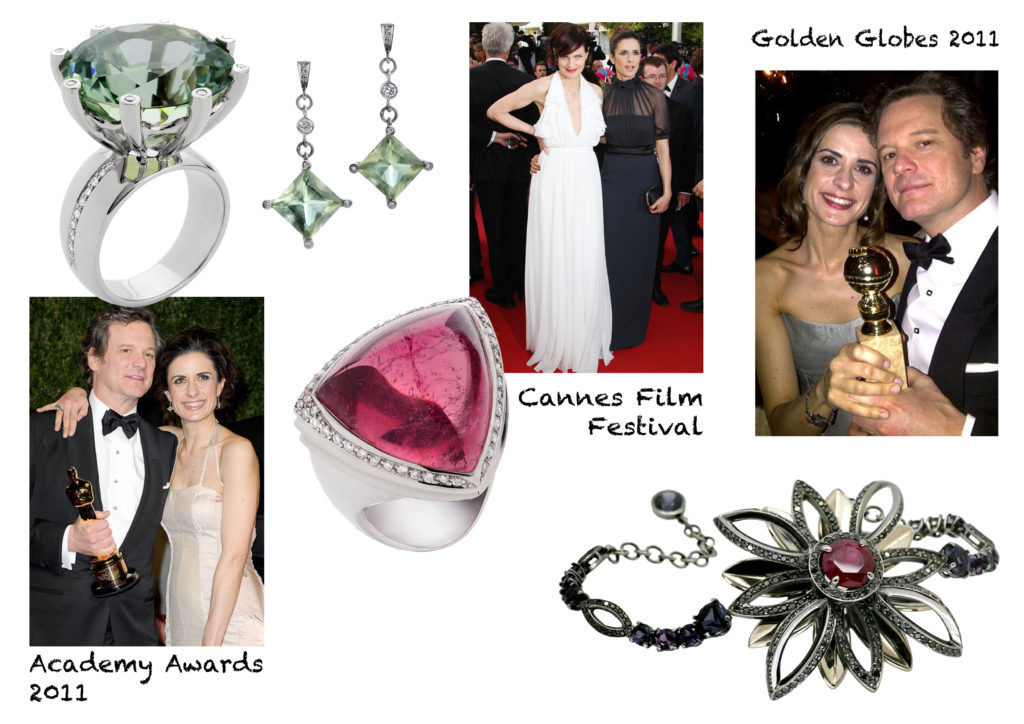 Created in association with Vogue.com the 'Green Carpet Challenge' was devised by Livia Firth and journalist Lucy Siegle, with the aim of putting ethically sourced fashion and jewellery on the international film industry red carpets. Working together for the 2011 Golden Globes, Academy Awards and Cannes film festival, Anna created three exquisite suites of jewellery for Livia as she accompanied husband Colin Firth through the Hollywood awards season. With all pieces subsequently auctioned on behalf of Oxfam, Anna's work has, to date, raised in excess of £80,000 for the charity.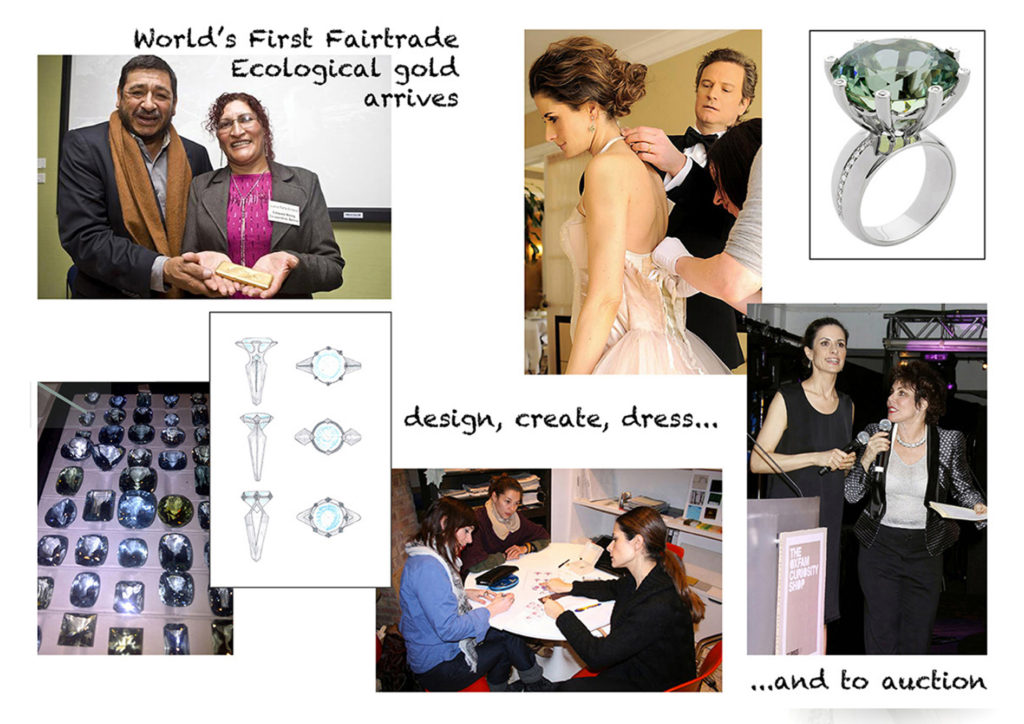 Perhaps the most significant set created during this collaboration was the design based on Livia's own engagement ring and worn as Colin Firth won his first Oscar. The pieces entitled 'Juana' after Juana Pene Endova – the Bolivian female miner who brought the first Fairtrade gold to England, were created using the world's first ever Fairtrade Fairmined Ecological gold. This historically significant set then went on to be auctioned in aid of Oxfam raising £25,000 – making it the most expensive Fairtrade product ever created.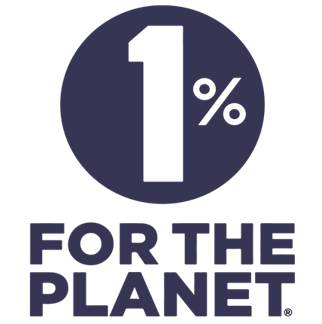 Anna is proud to be a member of the 1% for the Planet organisation. Businesses that join 1% for the Planet commit to giving 1% of gross sales each year to approved non-profit partners through a variety of support. To date, there are more than 3,000 members in over 45 countries coming together to protect the future of our planet.

Further details to follow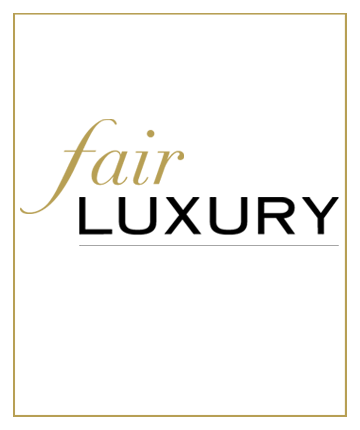 Anna is a founding member of jewellery action group Fair Luxury – an independent and voluntary group of change makers within the UK jewellery industry. Fair Luxury's shared vision is to create an industry that takes responsibility for ensuring safe working conditions and human rights, alongside working to conserve and restore the natural environment.
The 'Pledge' was devised by the Fair Luxury team as a framework of support for all jewellery industry professionals wishing to make tangible progress towards a better business. The aim is to create an opportunity and incentive to set a specified goal that goes one step further along the sustainable path. Also, it offers inclusion within a community of like minded professionals working towards a shared goal. All are welcome.