We interviewed sustainable fashion trailblazer Orsola De Castro – co-founder and creative director of the global movement Fashion Revolution. As an internationally recognised expert in sustainable fashion, her vision and passion for ethical practice spans more than two decades. Here she shares her personal journey with accessories, the influence of her Italian heritage and how she foresees the future of handmade luxury jewellery. Read the full interview below:
Q: So let's start with your first jewellery memory – do you know when it was?
I know exactly when it was and exactly what happened! I was four years old and my mother had just given me two little gold wedding rings – I think they must have been my grandmothers. One was tiny with lots of fine filigree flowers around it – it felt like such a little treasure and I held it so tightly but of course two hours later it was lost. I think that that was my first experience of real loss – a moments joy followed by over 40 years of mourning.
Q : Would you say that you come from a 'jewellery' family?
It's very traditional in Italian families that jewellery is given at significant points in a woman's life. She would be given jewellery at birth – at confirmation – jewellery for her wedding and then also at the birth of each child – so you can imagine how a family collection can accumulate.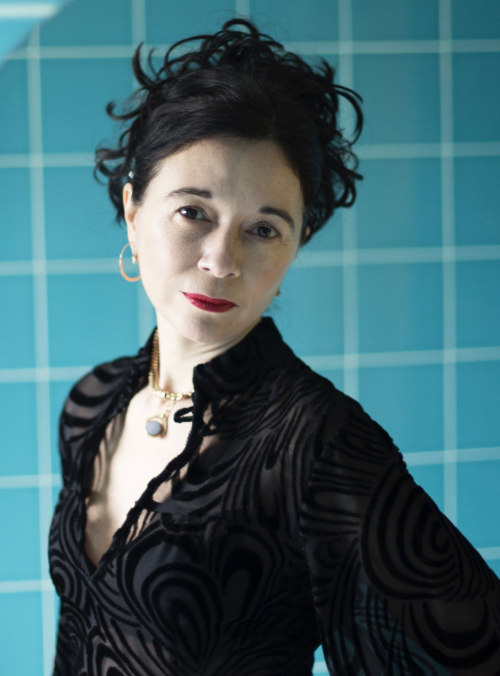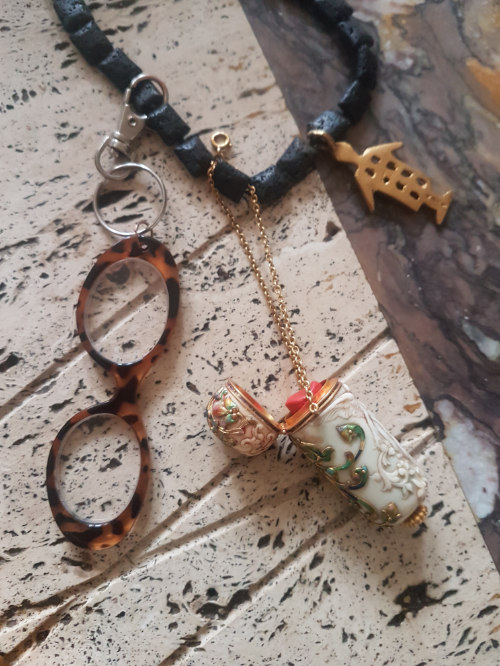 Q: Is most of your jewellery inherited rather than self-purchased?
It's really a combination – my wedding ring was made for me but most of the pieces that I buy for myself are quite simple antique pieces that I have found at flea markets and fairs. I like to customise things and have fun – adjusting necklaces so that I can hang my glasses on them – that kind of thing.
Q: When you are deciding what to wear, would you choose clothes first and then dress around them or is it jewellery first?
I have a very different relationship with my jewellery than I do with my clothes in that I hope to live with my jewellery forever. I have permanent pieces of jewellery that I wear all the time and those that fill the gaps – but then I also have some pieces that need nothing else – statement pieces that when I wear them they ARE the outfit!
Q: What can you tell me about your permanent pieces?
My wedding ring is permanent. And I have a necklace that is always on me. It's an old watch chain which belonged to my great grandfather and he gave the pendant to my mother as a gift. She put it together with his watch chain when he died. I find it fascinating how people approach me to talk about it all the time! It's like a magnet!
Q: Have you shared the stories behind each piece with your own children?
I do for the special pieces but a lot of my pieces don't necessarily have a specific story to them but I think that there is also something chemical about jewellery – it sits on your body and so it absorbs your energy – your scent – your emotions – and then of course all the little dings and dents that it collects is part of its story – it mould's itself around you. Chemical story telling!
" I think that there is also something chemical about jewellery – it sits on your body and so it absorbs your energy – your scent – your emotions"
Q: When it comes to human history what do you think it is that has driven us to adorn themselves since time immemorial?
Instinct – just complete and utter instinct. To be without it is like beyond nakedness – it's that intimate and that powerful – it's that necessary – I don't think I could move through the day if I didn't make a jangling noise! I just couldn't leave the house!
Q: You are so involved in the origins of the fashion chain – do you find yourself getting involved in conversations surrounding issues in the jewellery supply chain?
I don't think anyone is really looking at the origin of fashion jewellery and accessories – if we could link the two then it would be easier to ask more of those those questions.
Q: Do you think people are still craving the story of the handmade in the luxury industry?
Over time the luxury industry has somehow managed to make 'artisan' a bad word in order to meet their massive production targets – it's a kind of marketing terrorism.
A whole generation of makers who were providing us with quality goods have gone – along with an understanding of what quality is. For example, a Gucci bag of today compared with my grandmother's Gucci bag seems very 'stingy'. It's the same brand but my grandmother's had a pocket for the lipstick – one for the pencil – and one for the mirror– it was basically organisation perfection in one little bag. That same bag now would have just one little zip – it's unforgivable how expectations are gradually being lowered without us even realising!
Q: So – dream time – if you were going to have a piece especially made, do you know what it would be?
I know exactly what it would be! I would have a belt in precious metal – probably gold and literally dripping in gemstones of all colours! From that belt I want to hang – a lipstick case – my crochet hook – my scissors – my oyster card – all in lovely little containers – an ornate utility belt that a super hero might wear! Men used to wear this kind of thing in the renaissance – it's about time we bring it back.
Q. And now to a desert island – which piece would you save???
Instinctively – my watch chain necklace – but if I say one piece I feel like I would be betraying all of the others – I actually feel heartbroken just thinking about it. I think I would just have to throw myself in so that my jewellery could be saved – can I do that?
Of course – but please don't – fashion needs you!!
Thank you for the interview