We are aiming to uncover the true value of jewellery by collecting an array of stories from you, the reader, to give insight into the personal connections we each have with our jewellery and the memories and stories we keep entwined within it.
We shall be interviewing a selection of inspirational women, from high-end jewellery designers to entrepreneurs and some extraordinary surprise guests! But most of all we hope to reach out to you – the audience – to discover your own jewellery journeys and why they are so special to you!
We shall be asking questions such as – What is your first jewellery memory? What can you tell us about the origin of your favourite piece and what does it represent to you?
The pursuit of these tales has already led to some touching, previously un-recounted tales being passed on and shared – as Anna says 'To me jewellery has always been about tradition and ritual and I am endlessly fascinated to hear the beautiful tales that talking about jewellery can reveal. It is so magical to be witness to this storytelling happen between the generations of jewellery lovers.'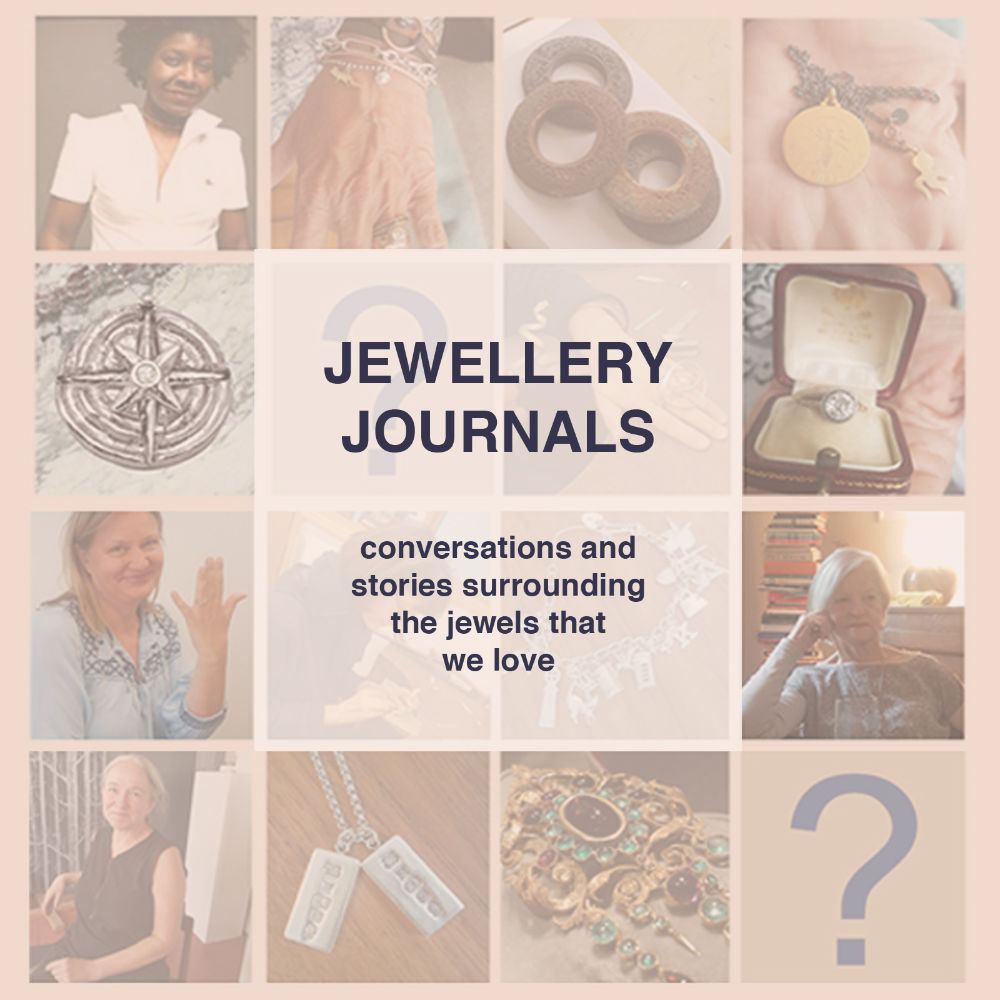 The findings will be carefully collated into an Instagram account and a blog here on our website, and the stories you share will ultimately provide inspiration for a truly unique jewellery collection, designed by Anna, based upon your tales, memories, and special jewellery journeys!
Participants will also be in with the chance of designing their very own Fairtrade gold amulet with Anna which will be given their name and then feature in her exclusive Amulet collection.
Want to get involved? Simply take a photo of your most cherished or favourite piece of jewellery, post a picture of it to Instagram with a short sentence about why it's your favourite piece, what it means to you, and what you know about it's origin; tag us (@thejewelleryjournals), #thejewelleryjournals; and tag your friends to get involved too, for the chance to design your very own Fairtrade Gold amulet!